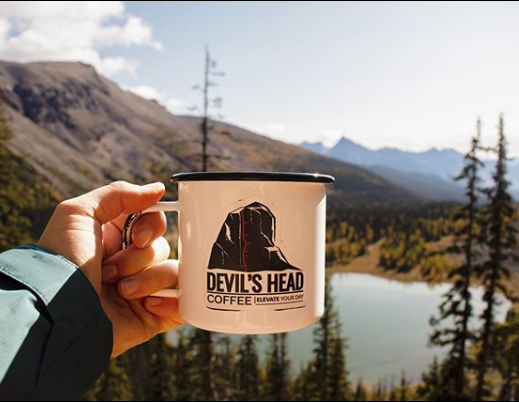 Specialty Coffee.
Ethically Sourced.
Artisan, small batch hand roasted coffee in Calgary, Alberta.
At Devil's Head Coffee, we bring you specialty coffees from all over the world. As artisan roasters our purpose is to showcase each coffee and roast them to provide you with the most colorful flavour we can muster. Each coffee growing family farm, cooperative and region has almost unlimited nuance affecting the end result. We roast, cup, roast again and again… All to bring you the best tasting coffee possible. We only roast fresh, to order. What does this mean? We NEVER have coffee just sitting around. Always freshly roasted, just for you.
We accept 10% Calgary Dollars on Whole Bean Coffee!
Eco-Friendly Retail
We believe in reducing our impact as much as possible. Bring in your container and save 20% off our regular retail pricing. Need a sweet container? Check out our AirScape Containers and gain access to our Customer Loyalty Program! This gives you every 10th container refill free. For Life. Available in our physical storefront only.
Reduce waste. Save money. Win win.